Comprehensive Shipping Solution
Since our company was founded in 2016, Western Peaks Logistics has brought several well-established regional couriers under our umbrella to provide a comprehensive shipping solution in the Rocky Mountain West.
Whether you need to move air freight, ground freight, or big and bulky loads, or if you need courier, same-day, or next-day shipping services, our team has the expertise and equipment to get your packages to their destination on time and on budget. We are the premier last-mile/final-mile delivery service in the region and also offer distribution services for warehousing, packaging, palletizing, and more.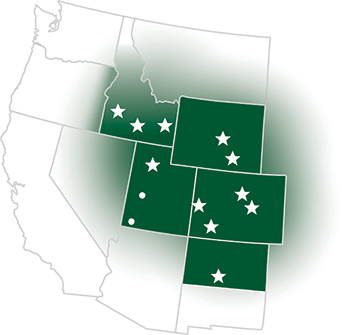 UNRIVALED COVERAGE
Western Peaks Logistics offers unparalleled service to communities in Utah, Colorado, Idaho, New Mexico, Wyoming, and surrounding areas. We have full-service cross-dock facilities in: Salt Lake City, Utah; Colorado Springs, Denver/Aurora, Durango, Ft. Collins, and Grand Junction, Colorado; Boise, Twin Falls, and Idaho Falls, Idaho; Albuquerque, New Mexico; and Casper and Cheyenne, Wyoming, which are connected by company-run line-haul operations.
Our company has experienced unparalleled growth since 2015. We are continually evaluating the locations and needs of our clients and will grow to provide cross-dock facilities in locations where our customers have delivery needs that are underserved, reaching areas of the Rocky Mountain West that are geographically isolated. With a dedicated fleet and the latest in shipping-service technology, we can provide delivery services to even the most remote locations. We are committed to supplying the best logistics solutions to our clients throughout the Rocky Mountain West.
SERVICE SIMPLIFIED
Western Peaks Logistics offers a depth and breadth of services beyond any other delivery and logistics providers serving the Rocky Mountain West.
Final Mile
Let us take over.
On-Demand
When you need it there fast.
Routed
We will come to you.
Big & Bulky
Safely move your heavy freight.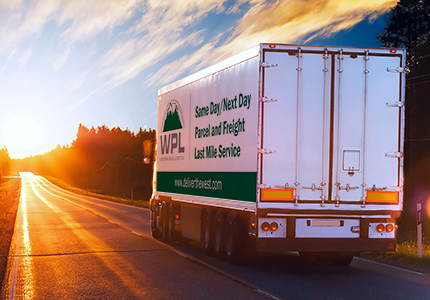 Dedicated Fleet & Innovative Technology
We are a network of experienced logistics professionals, respected for our proven track record of getting packages to their destinations in a safe, reliable, and timely manner. Our innovative systems keep customers updated on the status of their deliveries throughout the shipping process. This investment in the latest technology provides peace of mind and allows you to track every parcel, package, and shipment from the time it leaves your facility to the time it's delivered. Our dedicated fleet gives us more control over schedules and delivery timelines for your most critical packages and shipments. Our unwavering commitment to on-time delivery and exceptional service has made us the premier logistics service provider for a growing list of companies in and around the Rocky Mountain West.
ARTICLES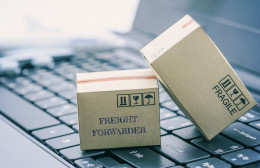 What are the top factors to consider when searching for an ideal freight forwarding partner for your business?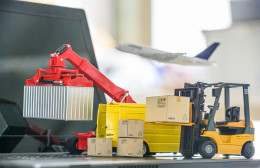 When it comes to the customer experience, how does a quality freight forwarder help improve your programs? Here are seve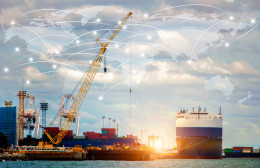 Why are more and more e-commerce businesses outsourcing their shipping and related needs to freight forwarders? Here's a