More Than Just Delivery
Our warehouses are strategically located in hubs around the Rocky Mountain West, which enables us to deliver small parts quicker to the locations where they are most needed.
The team of experienced logistics professionals at Western Peaks Logistics facilities can also help monitor your inventory, package parts for delivery, and track your shipments to their destination for added security.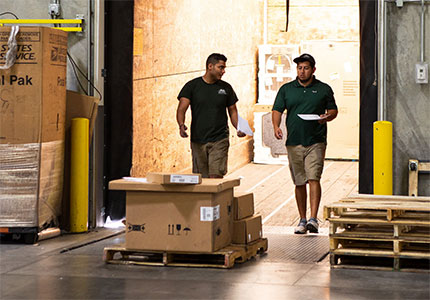 Distribution and Delivery Services
Speedy distribution and delivery to even the most remote locations in the region are essential for critical parts. With our comprehensive logistics, delivery, and distribution network, we can get these items out in the shortest possible time to ensure efficiency in all your operations. We also have an extensive network of shipping partners outside of the region to receive or send products to other areas as needed, providing an essential extension of your business without the expensive overhead costs of building or leasing your own large warehouses and secure storage facilities.